"Think different" -Steve Jobs
In just [eighteen days] I turn 30 years old.
--Cue the minor internal freak out--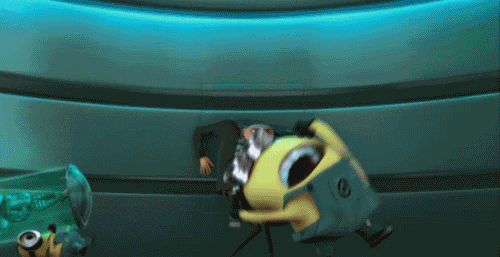 I use to think that by the time I was 30 I would have it all figured out, you know? I'd be married with your average 2.4 kids, the perfect career that was wildly successful, living in a house in the suburbs with my sprawling green backyard and cute picket fence. You know, the "dream" right?
It's funny really, to think back to when I was in my young twenties and what I had envisioned as the "perfect" life. I use to be envious of the people who seemed to have it all together. I couldn't understand why I was working so hard but could never catch a break from life. Why I couldn't just be happy with where I was at. As I've gotten older, I'd like to think I've gotten wiser too. Some of the biggest things I've learned are actually pretty simple ideas. Number 1: The grass isn't greener on the other side, it's green where you water it… and Number 2: Gratitude, always.
In honor of my upcoming 30th birthday, I thought what better way to help curb the internal freak out than to sit down and recall things that create feelings of intense gratitude. Allowing the feelings of gratitude to simply fill me up. After all, it's one of the highest frequencies we can hold.
When you start to think differently, you'll start to feel different too.
[[5 Prompt of Gratitude:]]
What are 3 things about myself that I am blessed to be?
I am blessed to be healthy — ironic because I'm actually getting over a cold right now. But I rarely get sick. We are talking 1-2 times a year maybe. There are plenty of people in the world that suffer from chronic illness or weakened immune systems and I'm incredibly blessed to have an immune system that is capable of fighting hard to keep me healthy most of the time.

I am blessed to be a personal trainer and coach. It's an incredible feeling to fill other people's cups on a daily basis and teach them how to be strong and capable of great things. When they struggle to find hope and believe in themselves, I am there to be their rock. People don't always come to me motivated… but that's what makes someone a great coach! BEING the driving force that pulls motivation out from deep within someone. It's a privilege I don't ever take for granted.

I am blessed to be strong — mentally and physically. Although I may not be as strong as I once was since going through a pregnancy and becoming a mom, what I lack in physical strength now I have gained in mental fortitude. I've gone through a lot of things that are meant to break a person down, and I'm blessed to have come out the other side stronger than I've ever been.
What are 3 things that I have that I am grateful for?
I am grateful to have a job that I genuinely love. Not everyone can say that. I use to hate almost all of my jobs. Bartending and serving people who were rude and ungrateful got old real quick. I loved the money though. I loved it so much that I stayed with jobs that I hated for years longer than I should have. Until one day, I decided that I was done chasing the money and was just going to do something that made me feel happy. I now have the benefit of working with people who enrich my life. I get to create deep and meaningful human connections on a daily basis and more importantly, I get to serve people who appreciate and value me.

I am grateful to have an amazing support system. My family, friends, clients, and boyfriend are all incredibly supportive. Emotionally, physically, and financially I wouldn't be the person I am today without the unwavering love and support of the people close to me. I've stumbled and fallen on my face quite a few times but I always know that those close to me will always have my back.

I am grateful to have anxiety. I know, weird, right? As odd as it sounds, I'm actually grateful to struggle with anxiety. Vulnerability allows you to connect on a deeper level with people. Exposing your vulnerability and anxieties with others shows true strength and offers healing and hope to other people who may be struggling with the same thing. In the wild, the anxious ones can always be seen traveling on the outskirts of the pack, waiting for the inevitable attack. The funny thing is, because of their anxiety they are usually the first ones to spot something out of the ordinary and run back to warn the pack. Their anxiety in turn, ends up saving the pack. We look at anxiety as something that makes us broken. In reality, anxiety just makes us hypersensitive to things in the world. We should start looking at this hypersensitivity as a gift, to spot danger early and protect the ones we love, versus something that leaves us damaged and broken.
What is one thing that happened today that I am grateful for?
I am grateful for it to be a Sunday morning. Logan woke me up bright and early like usual, and we got to sit in the living room together for a few hours playing on the floor while Art got some sleep after his long night at work. It's tough being a mom some days. Especially after being sick all week and not really getting to rest… it's easy to become frustrated. But when I take a few minutes to just collect my thoughts, I sit and stare at her and feel so grateful to have these moments of watching her as she learns and grows right in front of my eyes. Sunday mornings feel special because it's just the two of us for a few hours, then we get to enjoy the rest of the day as a family and my heart always feels so full at the end of the day.
What am I working towards,
and am grateful that I have the passion and vision that I do?
I am working to build my business again. When I first found out that I was pregnant, I honestly thought my whole world was collapsing around me. I had no idea how I was going to be a mom and run a business at the same time. And honestly, I still don't know how I'm going to do it. But I do know that I could never turn my back on my passion. I think it's important to show myself that I can be a great mom AND run a great business. Life doesn't have to be about picking one thing over another. If I can stay focused on my vision, and continue to pour my heart into what I love, I can successfully run a business while raising my daughter to see what it means to be a hard working woman.
When we take the time to think differently, we start to feel different. Instead of allowing myself to think about all of the things I have yet to do or become as I rapidly approach 30, I decided that it was more important to reflect on all the incredible pieces of my life puzzle that I am so grateful to have. My twenties were spent trying to figure out who I was as a woman. Discovering my hopes and dreams, and failing over and over again to grow into a better person. I'm excited to spend my 30's enjoying the woman I am today, but continuing to fail and evolve into a better person. I open my heart to all the new things that this next phase of my life has to offer.... so bring it on 30!!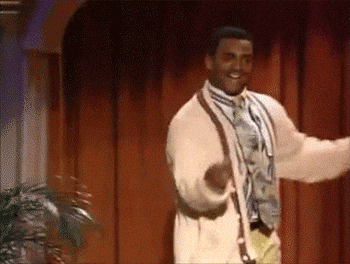 ​​​XOXO
-Sierra